Master Pizzaiolo Massimo Andreozzi
---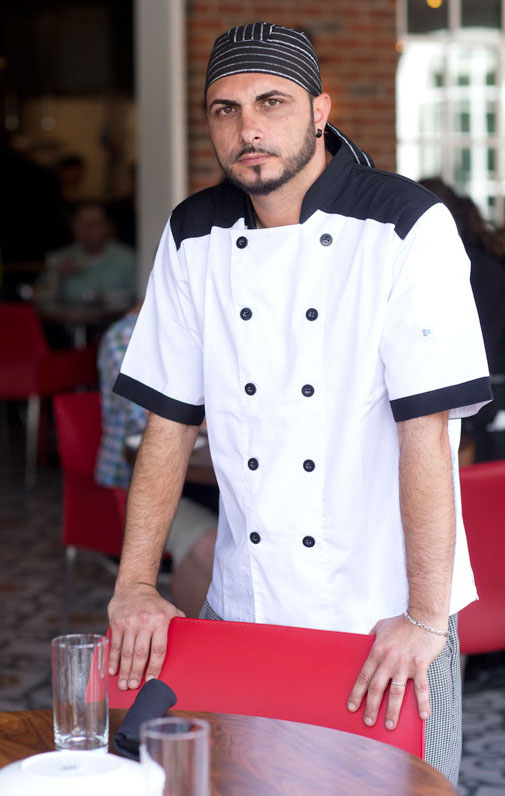 Fritti Chef-owner Riccardo Ullio credits the skill and dedication of the restaurant's professional Neopolitan pizza chefs with Fritti's continued success. Ullio was the first in Atlanta to bring these skilled artisans to a city that had never tasted pizza artigianale before. Salvatore Bianco, then his brother Antonio Bianco, Enrico Liberato, and now Massimo Andreozzi have all been a part of Fritti's kitchen. Andreozzi brings more than 15 years of experience tossing and baking traditional Neapolitan pizza to his role as Fritti's head pizzaiolo today.
A native of Naples, Andreozzi's passion for excellence and dedication to delivering authentic flavor true to his Italian roots have helped make Fritti one of Inman Park's most popular destinations. Andreozzi honed his craft in his native Italy where he was the head pizzaiolo at restaurants across the peninsula from Rome and Naples to Costa Esmeralda and Ancona. A consummate leader with an innovative culinary palate, he developed menus and mentored junior chefs at Napule in Polignano a Mare, Italy, and also at La Riviera Pola in Spain before traveling Stateside in 2007.
Prior to joining the team at Fritti, Andreozzi was the head pizzaiolo at Fratelli la Bufala in Miami, Fla., where he crafted more than 300 pizzas daily in the traditional Neapolitan style.
Andreozzi lives in Atlanta with his wife and two children. He is fluent in Italian, Spanish and conversational in English.